The North Pole is an awe-inspiring terrain of shifting ice and roaming polar bears. To run 42 kilometres in its sub-zero temperatures is a phenomenal achievement, which is why we're proud to be the title sponsor of the FWD North Pole Marathon. This is no ordinary race, and FWD is no ordinary insurance company.

Known as the 'World's Coolest Marathon'®, the FWD North Pole Marathon launched in 2003 and draws runners from across the globe. Since 2017, FWD has sponsored a team of professional and amateur athletes to participate, as part of #FWDTeamAsia.

We give our team a comprehensive health check and insurance, which gives them confidence to focus on testing the limits of their physical and mental endurance and raising money for charities. Since 2017, #FWDTeamAsia has raised over US$65,000 (and counting) for charities empowering people with disabilities and chronic illnesses across Asia.

Every year we look forward to following the stories of our Arctic adventurers as they follow their passions and compete in the northernmost marathon on Earth.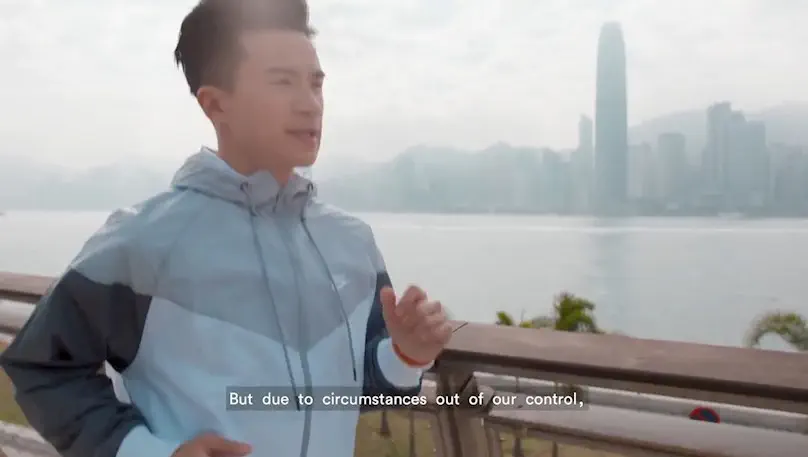 2020 – Planting trees for a greener future

FWD is committed to #FWDTeamAsia having a carbon neutral impact. In 2020, the COVID-19 pandemic meant that the FWD North Pole Marathon couldn't go ahead, but we kept our promise to offset the carbon footprint we would have caused.

Working in partnership with EcoMatcher, an Asia reforestation enterprise, we planted 5,000 trees in Thailand, the Philippines, Indonesia and Nepal. Our investment contributed towards Ecomatcher's positive impact on the greenhouse effect, increasing habitat for biodiversity, and supporting local farming communities across Asia.


2019 - The FWD 78° North Marathon

In 2019, #FWDTeamAsia completed the FWD 78° North Marathon in the snow-covered landscape of Longyearbyen in Svalbard (due to the North Pole Marathon not going ahead in 2019).

Our team of nine runners rose magnificently to the challenge. As Misaki Izuoka of Japan said: "The race is not about other people. It's about facing yourself for 42 kilometres. No crowds, no cheers, just you and the snow."

Together, our team raised money for the Special Olympics, The Hong Chi Association, Run For The Cure for Breast Cancer Awareness and The Disability Research and Capacity Development Centre in Vietnam.

Read more here.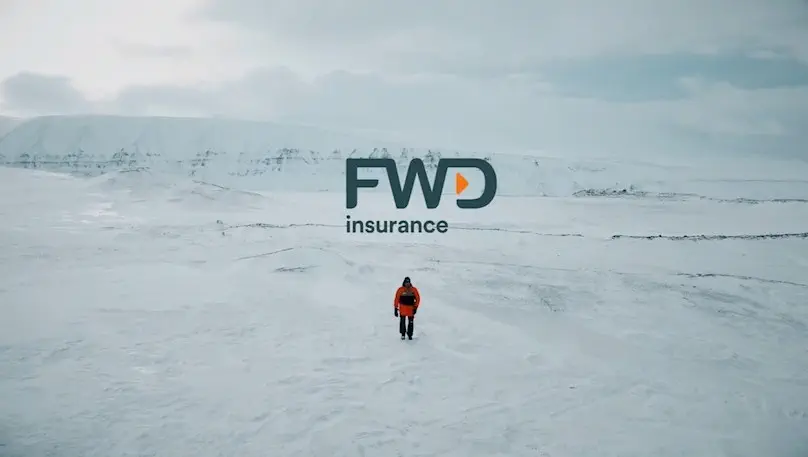 2018 – One Team, One FWD

FWD sponsored 11 remarkable runners from across Asia to take part in the 2018 FWD North Pole Marathon. Our diverse team included people from many walks of life, including able-bodied people and people with disabilities. Together, they showcased their passion and determination to take on extreme challenges and embrace the adventure of a lifetime.
In 2018, #FWDTeamAsia ran in the spirit of 'We Are What We Can' and raised money for charities across Asia.
Read more here
.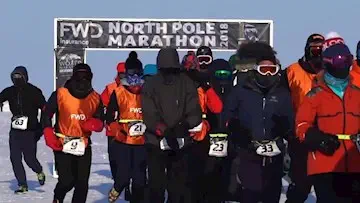 2017 – Victory for Team FWD

FWD sponsored a team of elite runners to take part in the 2017 FWD North Pole Marathon, and that was just the beginning of one of our most exciting and successful sponsorships to date.

In 2017, #FWDTeamAsia won not only the second, third and fourth places in the Men's Marathon and the third place in the Women's Marathon, but also achieved the overall Team Prize.

Everyone at FWD shared in the pride of the team, many of whom described the marathon as "the toughest event they had ever participated in, and also the most rewarding".